2016  MAJOR TEAM ACCOMPLISHMENTS

D9 POWER 32 SHOWCASE CHAMPIONS

CHAMPIONS ELITE SHOWCASE

RUNNER UP (GOLD BRACKET)

QUALIFIED USA SELECT AND FINISHED TOP 16 AT THE USA ELETE SELECT NATIONALS IN KANSAS

7-1 RECORD ON THE WEEKEND. 
HAD A GREAT WEEKEND AND DEFEATED A STRONG NATIONALLY RANKED TEAM TO WIN IT ALL.  
TRAVELING TO GA. WE WENT 7-2 IN ALPHARETTA. TAKING DOWN SOME STRONG TEAMS ALONG THE WAY INCLUDING TEAM NC, FIRECRAKCERS GA, TEAM GA AND MANY OTHERS. THIS GAME WAS TELEVISED ON MLB.COM
FINISHED 4-2 AGAINST SOME TOUGH NATIONAL TEAMS. 
FINISHED A RESPECTABLE TOP 16 IN THE FIRST USA ELITE SELECT NATIONALS
QUALIFIED FOR USA/ASA

NATIONALS 2016
3RD PLACE, PARADISE COAST INVITATIONAL SHOWCASE
OVER ALL TEAM RECORD OF  

66-28-6 FOR 2016
QUALIFIED FOR ASA NATIONALS IN THE ALTAMONTE SPRINGS SUMMER QUALIFIER 2016. 
RANKED 3RD AMOUND ALL FLORIDA TEAMS IN 14U ASA AND 1ST IN PLUS RUN DIFFERENTAL WITH A PLUS 52 RATING. 
FINISHED OUR SEASON STRONG WITH A 5-2 RECORD AND FINISHING 3RD OUT OF 16 TEAMS IN A COMBINED 16/18U GOLD TOURNAMENT. 

FINISHED 3RD AFTER BEATING TWO STRONG 18U GOLD TEAMS. 
NJ GATORS GOLD 
GOLD COAST HURRICANES COOPER 18U
FACING THE TOUGHEST TEAMS IN THE NATION, IN SOME OF THE HARDEST TOURNAMENTS OUR GIRLS FOUGHT HARD, OUR COACHES WORKED HARD AND WE WERE NOTICED ON THE HIGHEST STAGE OF SOFTBALL!
We have faced and won against teams ranked top 20, top 10 and top 5 in the nation. It was a great year in 2016!!!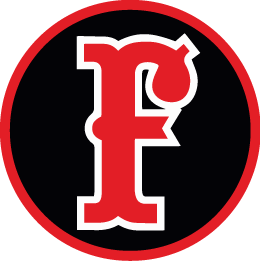 OVER $1 MILLION IN SCHOLARSHIP OFFERS MADE TO OUR GIRLS IN 2016

WE SAW 3 PLAYERS COMMIT TO D1 ULM, ASU and WEST POINT AND HAD 3 OTHER PLAYERS GET OFFERS FROM 7 OTHER D1 AND D2 SCHOOLS. 
IT WAS A GREAT YEAR FOR OUR TEAM 
 2017 Major Team Accomplishments
Qualified for ASA Gold Nationals
Undefeated at the Legacy in Atlanta
3rd place in the Jax Storm Showcase
The team qualified for ASA Gold Nationals in Calhoun, GA and finished 17th 
at the ASA Gold Tournament in Clearwater, FL 
Placed in the super pool at the Legacy in Atlanta the team was 4-0 in pool and bracket play when rain came and washed the day out. The team beat some power teams in this tourney and showed very well. 
going 5-2-1 all weekend the team took the Jax Storm 01 to a 0-0 8 inning game losing eventually 1-0 in the botom of the 8th. 
Commitments and offers
Undefeated at Tbolts Showcase
Top 25 finish in the Colorado Sparkler Super Pool
The girls had a great weekend beating teams from IL, AL, TX, FL and got many great looks from schools in the process. 
We saw 7 more girls live their dreams and commit to the schools of their choice and have three more girls with offers on the table. Many great things happening here for our players. 
Having a great week in Colorado the team finished 25th  out of 297 and showed well in the Super 64 pool taking down teams from CA, TX, OK, CO and a few others. IT was an amazing week of high level ball and wins for our girls. 
Our team is Ranked #67 in the Nation acourding to USA Club Rankings
One of 32 16U teams in the USA to be invited to the Junior Olympic cup
After a top 16 finish is ASA Gold Nationals in Clearwater, and a top 16 finish in the Colorado Sparkler in 2017 our team achieved a top 100 team in the nation ranking and came in strong at #67. 

Great testiment to our girls and our staff for beating some of the best teams in the USA. 
Many team applied, only 32 were selected. Firecrackers Hoopes got the invite and will be playing agsint th ebest in St. Louis MO in July of 2018. 
2018 Major Accomplishments
Committed players in 2018

Kendall Morton- D1- ULM
Drew Wrask- D1- ASU
Went 5-2 in the PGF Jacksonville

Qualifer and Qualified for PGF Eastern

Nationals. 
Atlanta Legacy Super Pool. 

Top 16 in the Supers finish
went over the 4 million mark in

scholarship money recieved for our FL

Firecracker Athletes. Saw our 14th

athlete commited in the last two

years. 
Went to California for PGF Nationals and finished top 32 in our first trip out West to Cali. 3-3-2 record on the week.